Email remains a major business communication method, estimated to generate up to 376.4 billion messages daily.
While voting by email may seem like a great way to conduct business remotely, not all nonprofit boards can use email for taking a regular majority vote. In many jurisdictions, email voting fails to comply with legal requirements for a valid meeting, e-signature method, or written consent.
Below we'll review the opportunities, the challenges, and the alternatives to board voting by email.
Voting in a board by email
While email board voting may seem a great way to get a majority vote electronically, this option has certain limitations:
Lack of security. Because of cyber attacks, there is no way to know that the actual mail voting has been performed by the specified board member.

Lack of real-time communication. Unlike a board meeting, mail voting doesn't allow bringing each executive director to the same place for real-time decision-making.

Lack of legal recognition. Since board voting by email is rather a new practice, this is reflected in how states regulate — or ignore — this issue.
To respond to these challenges, most of the U.S. states do allow an electronic board vote, but only under two conditions — that is, the vote is in writing and fully unanimous.
Note: Obtaining unanimous consent is recommended only in uncontroversial situations or when previous agreements on decisions have been made.
Unanimous written consent is required by the states like Florida, Massachusetts, California, and Arizona.
At the same time, Texas, Georgia, Colorado, Utah, Wisconsin, and Minnesota all recognize less than unanimous written consent, although the specific legal requirements differ.
Delaware and New Hampshire go a step further, also accepting the digital form of consent. Let's take a closer look:
Under The Delaware General Corporation Law (DGCL), the boards can take a majority vote even without a board meeting. The key precondition is to obtain the approval of all board directors — either as electronic or written consent. It can be represented by a signed printed copy, a scanned PDF with an electronic signature, or even an email indicating the approval.

Under the New Hampshire corporate law, both a manual and an electronic signature, as well as a carefully-worded email can be considered valid, as long as they declare an intent to sign. This allows board members to take action based on email voting results, with no need for a formal meeting.
Type of consent
Unanimous written consent
Majority vote
Unanimous written or electronic consent
List of states
Arizona
California
Florida
Massachusetts
Colorado
Georgia
Minnesota
Texas
Utah
Wisconsin
Delaware
New Hampshire
Advantages Of Voting By Email For Board Of Directors
Electronic communication and email voting surely open new opportunities for boards. Let's take a closer look at each of them.
1. Email voting is an up-to-date method of communication
In 2022 alone, email remained a major method of electronic communication, having generated 333.2 billion messages daily. As such, email voting is a response to today's communication trends, which board directors cannot ignore.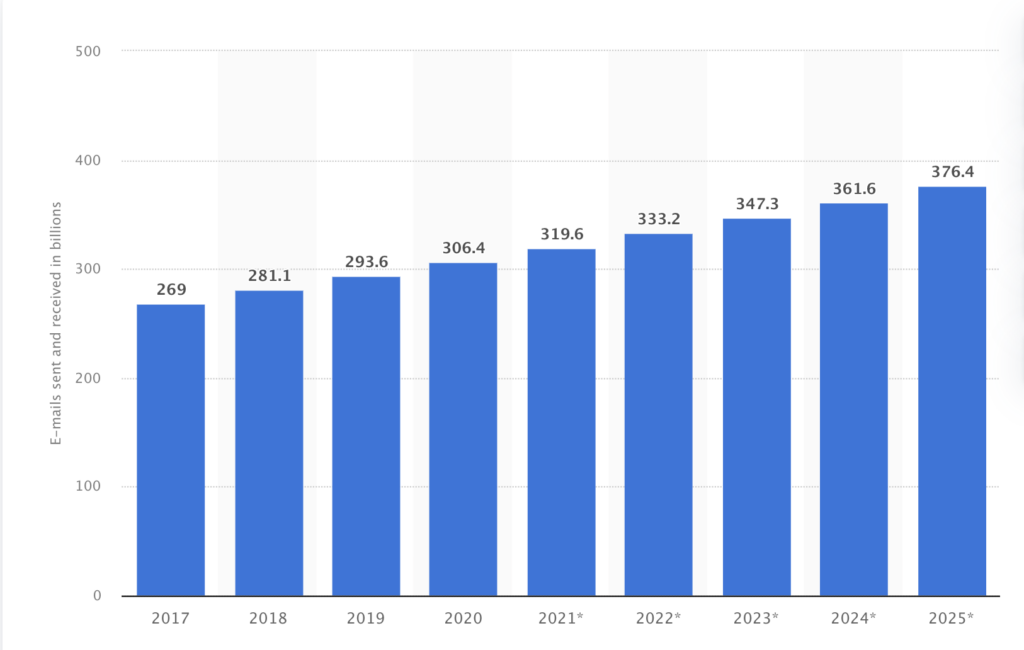 2. Board voting by email reduces meeting costs
While board meetings require in-person contact and lots of travel, email voting by the board of directors is possible regardless of their location. This reduces time and costs associated with travel, letting boards vote on urgent issues in a timely manner.
3. Remote voting is more convenient than traditional
If, as a result of a board meeting, the executive committee comes up with a decision, unanimously for the entire board, remote voting turns out to be faster and more convenient than a traditional voting procedure. Only proper organization from the board secretary and a timely reaction from the board chair are required.
Challenges of board voting by email
Despite the convenience, cost-efficiency, and ease of communication, email voting for a board of directors provides, skepticism around this method in the business community remains.
As already mentioned above, email voting is associated with the following disadvantages:
Lack of security due to hacker attacks, board members impersonation
Absence of real-time communication due to board member inability to be physically present offline
Lack of legal recognition as an appropriate method of giving consent
If the rationale behind the first two points is clear, the third one requires further discussion. Let's delve into more details on this.
Email does not qualify as a valid meeting
Though the positions between various states differ, the majority of them do not qualify email communication as a valid meeting. For instance, under the New Hampshire Business Corporation Act, it is compulsory that board members should simultaneously hear each other during their virtual board meeting — which is obviously something an email doesn't provide.
Solution: Boards can have a formal meeting for preliminary discussions, and then collect unanimous consent in a written form.
A well-worded email is not the same as written consent
Another legal challenge associated with email voting is about the form, in which a board member's intent to sign a document should be provided. For instance, a well-worded email with a "yes" vote could qualify as a signed document. However, it is not clear enough and may lead to misunderstandings. Plus, third parties like banks may not recognize such emails as valid actions.
Solution: Board members can sign a printed copy of the decision and email a scanned version of it to the board secretary to compile a formal resolution.
Email does not qualify as a valid e-signature method
Email may not be recognized as a board vote, because it does not possess all the necessary attributes of an electronic signature, meaning it is not similarly unique as a manual signature.
Solution: Some form of an established digital signature that only the individual board member can have access to should be developed. For instance, Adobe allows creating a password-protected signature unique for each board chair. This would minimize the complexities if, in the future, some board director tries to doubt email vote legalities.
Special features of nonprofit board voting by email
According to California Government Code, for a digital signature to be similarly valid as a manual one, the following traits should it embody:
It is unique to the executive director using it.
It is capable of identity verification.
It is under the sole and full control of the board member using it.
It is connected to the information in such a way that if any piece of it is changed, the signature gets invalidated.
Since email voting does not necessarily check all the boxes above, some solutions emerged to make board of directors' voting by email more reliable.
These include password-protected digital signatures provided by Adobe, e-signing tools like PandaDoc or DocuSign, and board portals that have integrations with such tools or a board voting system in place.
Note: It is recommended to conduct your own board software comparison based on pricing, feature set, and user reviews. As a starting point, check out our detailed board portal pricing comparison.
Board Portals As A Response To The Challenges Of Remote Voting
As an alternative to email voting, the board of directors should consider board portals.
The best board management software goes far beyond regular electronic voting, closing the full cycle of a board's moving parts — from board meetings to reporting, board voting, board minutes preparation, collaboration, and more. As such, board portals' capabilities include:
Remote meetings. With board portals, board of directors can conduct in person meetings through a convenient app or web portal.

Diverse communication tools. Board members can raise important questions and discussions with notes and secure messaging offered by board portals.

Convenient board voting. Board of directors could vote securely during an electronic meeting, getting new decisions on the fly.

Rich collaboration features. Boards can take action instantly, creating tasks, setting deadlines, and choosing the responsible stakeholders on the board portal.

Full transparency and accountability. Boards can set auto-notifications for better ownership of the decisions made and projects.
If you're considering giving board portals a try, iDeals Board should be your go-to option. It is a highly secure platform covering a full scope of pre- and post-meeting activities — and the number #1 choice of our experts.
FAQ
Can nonprofit boards vote by email?
The short answer is YES. However, not all states allow board voting by email. Most states require unanimous written consent, while for less strict legislations, a majority vote is subsequent. Some states also recognize a digital form of consent or even an email voting process. Email votes should be unique to the person using it, capable of verification, and under the sole control of its owner.
What to do at a board meeting after voting by email?
If after a board meeting, a common decision is reached — email voting results should reflect it. After getting unanimous written consent or at least a majority vote, boards can take action as agreed.