Top Board Management Software Providers
Provider
Rating
Description
Profile
Best Board Portals and Their Specifications

The vast majority of board meeting software feature similar services and functions but each one of them is still unique, with its specifications and peculiarities. Check top 3 trusted and reliable board software, providers:

BoardMaps
Boardmaps is a modern board management solution. It focuses on preparation, meeting itself, and after-meeting actions. Besides, this tool helps in compliance. All these features make Boardmaps so useful for a wide circle of businesses around the world.

iDeals
iDeals board portal is responsible for communication between the board of directors when its members can focus on implementing ideas and solving problems rather than on the efforts to manage teamwork.
Board Portals Comparison: Choosing the Best Provider for Your Business
Provider
Deployment
Training
Pricing
Free Trial
1.
BoardMaps


In person
Live Training
Documentation
Not provided
30 days
2.
iDeals


Not provided
30 days
3.
Boardable

Documentation
Webinars
Live Online
Starting at 49$
14 days
4.
Nasdaq Boardvantage


Documentation
Webinars
Live Online
Not provided
Demo
5.
Diligent

Documentation
Webinars
Live Online
Not provided
Demo
6.
Boardeffect


Documentation
Webinars
Live Online
Not provided
Demo
7.
BoardPaq


Not provided
Demo
8.
OnBoard Passageways

Not provided
14 days
Board Portal Pricing
Board portal pricing should correspond to the level and quality of the provided services. That is why the prices on the market differ. Before purchasing a product, a customer should inquire with a seller about additional payments for certain features. Board software cost varies based on several factors, listed below. Board portal costs reflect the level and quality of the provided services, so prices vary across markets. Therefore, it is important to understand each provider's pricing structure during the board portal pricing comparison. This way, it will be easier to notice unreasonable hidden fees and estimate the total cost.

Two types are considered here – SaaS or hosted. A user pays for SaaS and has access to a program via the Internet. Hosted is a product owned directly by a client. SaaS portals are typically less expensive as they don't require hardware purchases, resource supplies, or maintenance.

It is a one-time expense associated with preparing an online tool and service for a specific customer. Some providers do not charge. Certain software requires expert installation and setup, which can increase the board portal costs. Some providers waive this fee.

It can be an unlimited number or payment for each new one. This factor can also depend on the selected service package. The user charges differ depending on the board management software pricing approach. Some providers offer packages for a specific number of authorized and guest users; others bill per person.

After assessing their needs, clients choose a specific set of services and capabilities on which board management software pricing is based.

Some providers offer a freeboard portal on the official sites for reviewing and testing the platform. Others should be contacted to discuss the conditions for getting this option. If the software you're interested in doesn't offer this, try contacting the provider to discuss your options.

Based on the client's needs and preferences, there is sometimes an option to choose board software services and features. For example, the onboard board portal pricing for a small nonprofit will be much lower than for a large commercial enterprise.
Board Portals Review: How to Read and Make Decisions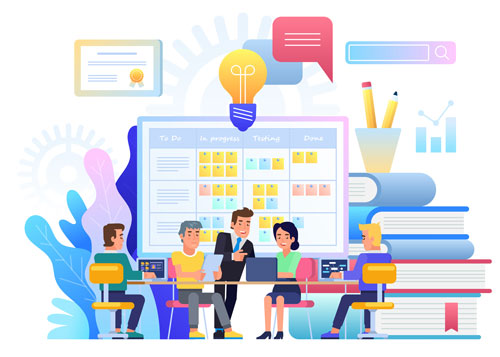 Choosing the right board management software defines the success of the board's operation. However, for companies that have never used a board portal before, filtering through options may be challenging. That's where board portals reviews come in handy.
First, ensure that the rating source you found only lets actual users review board software. Reviews that feature names, positions, and LinkedIn profiles are typically the most trustworthy.
What exactly should you look for? What factors determine whether the platform will be a suitable choice for your case?
Once your company cannot function without an online board portal, it is inevitable to opt for a suitable platform that meets all your requirements.
Learning boardroom reviews is the first thing that comes to mind while searching for a trusted and appreciated option. But what do you need to take into account first? How can you find the necessary platform just by searching through board portal reviews? Here are several factors you need to pay attention to:

An ability to work and communicate in real-time. Board portal should be easily accessible. Additionally, it will help you reduce certain expenses, related to driving to the office or sending documents to all the members of the board.
Scan the board of directors portal reviews for the ability to work and communicate in real-time. Virtual board portals should be accessible through various devices and platforms. Plus, remote board communications are a lot more cost-effective than physical gathering

Safety of the platform. No doubt, you need an efficient and highly functional boardroom, but, most of all, you want it to be secure. Trusted platforms can easily share information about the safety certification system they have. Make sure the representatives of the vendor can answer all the questions related to the confidentiality level, safety, privacy policy, and similar issues. A boardroom has to be equally functional and secure. If you are having trouble locating a board management software review that mentions data security, go to the provider's website. Trusted platforms are open about their certifications and compliances.
It's also a good idea to contact the vendor's team to answer questions regarding confidentiality, safety protocols, privacy policy, and similar concerns.

Reputation is an essential point that should influence your choice. Make sure the board portal vendors you choose from having a good reputation on the market, especially among the directors, executives, and officers. Good testimonials of customers are perfect proof that the software is worth using. Board directors' portal reviews are the perfect reflection of the provider's standing in the market. Look for directors, executives, and officers using words such as "professional," "reliable," "helpful," and so on.
Support
Try to spot references to customer care in the board portals reviews you go through. An effective support team should be multilingual, responsive, and easily accessible.
While board portal software is ultimately demanded in the contemporary business market, there are numerous platforms that provide customers with poor-quality, fake tools. Striving to avoid such situations and benefit from the maximal set of functions, it is important to investigate the existing offers first.
Board portals comparison is one of the effective ways to opt for the best software available. Check the reviews and select the platform that suits not only your individual ambitions but also the requirements of your business.
Any board software comparison starts with defining your company's needs and preferences. Then, based on the size of the board, the nature of their tasks, and the data confidentiality level, focus on board portal feature comparisons that highlight value for your particular case. You can do a board of directors software comparison yourself or check out online reviews.
FAQ

What is board portal software?
A board management portal is a digital platform that allows board members to communicate, strategize, and manage their responsibilities. Inside a board management system, there are tools to hold meetings, review files, streamline workflows, adopt action plans, and more.
Board management tools can be cloud-based and on-premise. A virtual board management application system grants more access flexibility, letting authorized directors view and amend data from anywhere. In this case, data security is the responsibility of a third-party board management app provider.
An on-premise board management solution means storing board-related documents on computers and hard drives. In such an arrangement, data safekeeping strongly depends on the board's hardware quality and safety protocols. Understanding what is a board portal and which option, virtual or on-premise, will work best for your case can help make the right choice when it comes to board software providers.


Many of the best board management software providers offer similar services and features. Yet, each board portal brings unique value with its characteristics and customer support approach.
To choose the best board portal software for your company, start by narrowing down the search to two or three options. This way, it will be easier to compare the offers and make the decision.
Also, get ready for the fact that the best board portals cost more than public-access conference tools—the escalated pricing links to expansive feature sets and increased security. Request quotes from several best board meeting software providers to estimate the final budget beforehand.
Another thing to keep in mind is that the best board meeting apps are usually very transparent and straightforward. If the provider doesn't answer your questions or confuses you in any way, it's better to consider another best board of directors portal.
What Is Board Management Software?
Board management software is a virtual tool allowing a company's board of directors to communicate on strategic planning and manage their responsibilities. This is a platform where the board can hold meetings, review files, consolidate workflows, and other strategic matters.
There are two deployment options for board software: on-premise and in the cloud. These are the storage options you can choose for your files. On-premises means that your files are stored on local hardware, such as computers or other devices, while cloud storage means all documents are on remote hardware, maintained by a third-party provider.


Is board software free?

Board management software is a sophisticated tool that guarantees direct communication between stakeholders and proper management of the documentation. It helps to handle these important procedures securely and efficiently.
For this reason, reliable and trustworthy board portal vendors are a premium service tool. These products are priced differently depending on the number of users, monthly plans, and subscriptions.
How to select the most suitable board software?
Board management software is an important tool that allows the board of directors to simplify the decision-making process and make collaborators more efficient.
As it involves handling sensitive information, there are certain factors you need to check when choosing a suitable board software for your company. They include:
Check security features. Security is one of the most important aspects of board portal solutions. As it will hold critical business data, you need to make sure the provider has security certificates and accreditations.
Make sure 24/7 support is available. Since executives have limited time, it's helpful if the software provider offers quick resolutions for any issues and technical problems. Moreover, as directors are often in different locations, check that the vendor offers customer support in required areas.
Check if the provider offers training. The software provider must have different training materials, such as guides and videos, so all directors and executives are well informed about how to use the features. It's also good if there is a built-in training program on the platform.
Utilize free trials to try out the software. Many providers allow trying out the software for free. You can use it to see if it's easy to use and has all of the features you need for efficient work.
Go through the reviews. As you read what other users are saying about the provider and the software, you will get the idea of the provider's reputation and if it's worth using or not.
The implementation of virtual board software can promote your business and simplify its vital points. Following the reviews, the most needed features of the virtual board of directors software are:

Security. The main benefit of any board portal is the dependability of its services. While hackers work 24/7 to break the security system, a board meeting software is the guarantee of the maximal safety of sensitive information. The users of the board of directors portal can be sure their confidential information is protected with up-to-date encryption systems.

Functionality. Getting ready for a board meeting management usually takes much time, especially for those sitting on several boards. However, with the online and offline access to the board books, an opportunity to work on the computer and similar features make the board of directors portal useful.

Affordability. No need for physical board meetings is an opportunity to decrease multiple expenses. All board documents can be managed online, so there is no need to print and send them to all the board members. Additionally, transportation and rent costs are eliminated.
Apart from convenience, safety is another important feature of a trusted board portal. Searching for a time-tested provider of board collaboration software, it is inevitable to pay due attention to its services and peculiarities. Here are several benefits of online board collaboration software:

100% security. Established virtual board meeting software providers prioritize data safety. Depending on the board software provider, board directors can take advantage of different security measures, with the crucial ones being two-factor authentication, complete encryption of information within the virtual boardroom, role-based access control, etc.
Online and offline accessibility. Board members can easily view and download the necessary documents without any limits in time or locations. However, despite usage simplicity, materials inside the web-based board portal are strictly protected..
Virtual boardroom software allows directors to communicate, leave comments and make notes while viewing documents.
Enhanced document distribution. Virtual board meeting software secretaries can effortlessly create, edit, and share board packets with the directors

A well-organized board portal software comparison allows you to filter providers. Plus, a detailed comparison board portals table can help spot unreasonably overpriced and suspicious providers.
For example, the board meeting software comparison above clearly shows which providers offer free trial periods and how long they last. Such samples will give you a good idea of whether the provider meets your company's requirements.
Along with board management software comparison summaries, look for reviews, paying particular attention to users in your industry.
How much does a board portal cost ?
Board portal prices depend on the board's size, the number of meetings, features, and services included. On average, board software providers charge between $10,000 to $50,000 a year for small-scale portal solutions. A larger organization can expect to pay up to $100,000.
Choose the Best Board of Directors Software: what features to take into account?

Following board meeting software reviews, there are several solutions offered for small and big companies, who need special software they can use for meeting and exchange of important information. How to opt for the most dependable one? Take into account such features as:

Safety;
Confidentiality;
Functionality;
Convenience;
The simplicity of use;
Affordability;
Support and others.
Board portal software should correspond to the specifications and features of your business. Follow simple recommendations and make sure you opt for the best:

Search the Internet and find a board portals comparison in a time-tested or reputable source;
Read the descriptions of all the software items mentioned there and analyze their differences;
Learn the features and exclusive offers provided by every vendor;
Read customers' testimonials and feedback;
Test the platform.
A multitude of the board of directors portal software depends not only on its functionality but also on practicability. Currently, there are many organizations that use boardrooms for their purposes but it is possible to highlight the top three most demanded, including:

Commercial organizations. Commercial enterprises and companies are not restricted in their choice of board portal software, so a perfect platform for such institutions should only meet their requirements.
Nonprofits. Once you run this type of company, you still need to take care of document management, especially when it comes to loads of different information. Make sure you opt for suitable boardroom software, which can guarantee flawless work with all the materials with no risks.
Financial institutions. The main concern of a financial organization is the safety of information and the accuracy of materials. Therefore, trusted and reputable board management software is a must. Confidential collaboration, secure data exchange and protected communication between board members are guaranteed.