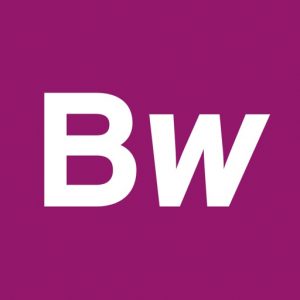 BoardWorks
Contacts
Website: computershare.com
About BoardWorks
The BoardWorks platform was designed by Computershare, a well-known software manufacturer that has been successfully operating in the information technology market since 1978. The company stood at the origins of applied software, its inventions, and its development. Computershare has vast experience that has been gained for more than 40 years of operations in IT.
Meeting management
Board meetings
Access controls/Permissions
Member directory
Collaboration tools
Polls/Voting
The BoardWorks portal is one of the latest developments by the company. It is designed to optimize business management and has the most extensive scope of application. This platform combines successful developments from similar programs of the past and new methods for solving the most urgent problems.
Main Features
The BoardWorks platform is intended to organize conferences and meetings of boards of directors in all areas of contemporary business. The software developers' main idea was to optimize processes and interaction between employees, the board of directors and shareholders to the greatest extent possible.
The main objectives of the BoardWorks platform are time-saving, avoid misunderstanding between attendees, as well as the transparent and efficient exchange of documentation.
The platform targets people in business from a wide variety of industries. It will be of excellent help for:
• companies of medium and small business;
• financial companies;
• service companies;
• representatives of the entertainment and travel industry, and so on.
Useful features of the BoardWorks portal include its applicability for a company at any level, from small firms to corporations. Whatever the case, the platform's functionality enables users to solve current tasks efficiently and without wasting time.
A wide range of flexible settings turns the platform into an ideal tool for business management and consolidated decision-making. Speaking of the most sought-after features, users point out the following capabilities:
efficient exchange of documents of any size; automatic conversion to popular formats can be set up for ease of use;
a reliable security system guarantees access control – protection of corporate data with several levels;
conducting polls and voting in real-time; keeping of the minutes and generating reports;
digital signature – enables users to certify documents remotely, thus saves time and human resources;
organization of meetings online – helps to find a coordinated solution to issues, as well as to manage personnel effectively in a remote mode.
Main advantages of BoardWorks
BoardWorks developers have made every effort to make their product as convenient, easy-to-understand, and useful as possible. If it is compared to similar software, the BoardWorks users get the following benefits:
the software may be installed on any fixed and mobile platforms with data synchronization between all devices;
it provides an extensive set of tools for exchanging documents and supports conversion to various formats;
easy-to-use methods of organizing meetings, voting, and webinars in real-time;
round-the-clock communication with the help desk, which is ready to provide any assistance on a 24/7 basis.
FAQ
What is BoardWorks, and what benefits does it offer?
BoardWorks is a board management software that provides various benefits, including efficient and secure board meetings, streamlined document management, and real-time access to board materials. It is designed to improve board governance and decision-making processes.
Can BoardWorks integrate with other software?
Yes, BoardWorks can integrate with various other software, including Microsoft Office, DocuSign, and Adobe Sign. This allows for seamless workflows and easier collaboration between different tools.
How does BoardWorks ensure the security of data?
BoardWorks uses various security measures to protect data, including multi-factor authentication, encryption of data in transit and at rest, and access controls. It also undergoes regular security audits and complies with various security standards, including ISO 27001, SOC 2, and GDPR.
TOP Alternatives
iDeals Board
View Profile

View Profile